The Partnership at Drugfree.org has joined with many other organizations beginning a new initiative. It's called The Medicine Abuse Project. This is a week long drive the week of September 23-29. But it doesn't end there, this project is a multi year effort to stem the abuse of prescription drugs by our son's and daughter's. Along with targeting teens the effects of prescription drug abuse will be held up for all to see. It's not just teens that fall prey to these powerful chemicals.
Facts and statistics have not been wholly effective in stemming this scourge. The Medicine Abuse Project is an effort to blend the horrible facts and statistics with real life personal stories. I have already submitted my story. If you are comfortable sharing your story I would encourage you to do the same. Every one of you are wonderful at helping to guide each other through this hell on earth known as Parent of an Addict. Along with being a tour guide through hell I also want to stand at the gate and play the role of gatekeeper to keep others from entering. I hope you will join me at the gate.
In a call yesterday I learned this project will grow to include new nationally broadcast PSA's, CDC info packets, IVillage chats, Webinars, Facebook web chats and culminating that week with Drug Takeback Programs on Sept. 29.
For more information
visit www.drugfree.org
You Can Help Save Lives! Seeking Families to Tell Medicine Abuse Stories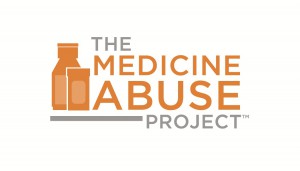 At The Partnership at Drugfree.org, we know that the abuse of prescription and over-the-counter medications is one of the biggest public health problems in the United States today. In fact,
every day, 2,000 teens use a prescription drug to get high for the first time
.
This year, we are introducing "
The Medicine Abuse Project
," a multi-year effort to raise awareness and curb the abuse of medicine by teens and young adults. Launching the week of September 23-29, 2012, the campaign will encourage and help parents and the public-at-large to help manage this problem, working toward the common goal of preventing 500,000 teens from abusing medicine within the next five years.
We need your help. Has your family been affected by prescription and over-the-counter medicine abuse? Has your teenager or another relative struggled with the misuse or abuse of medication? We want to hear from you.
Email us your story
so that we can share it,
potentially on our website and in the media
, as part of the awareness campaign. By sharing your experience with others, you could help us take a substantial step toward stopping this deadly epidemic.